Add products by adding codes
Enter the product codes that you want to add to the basket in bulk (after a comma, with a space or from a new line). Repeating the code many times will add this item as many times as it appears.
About Us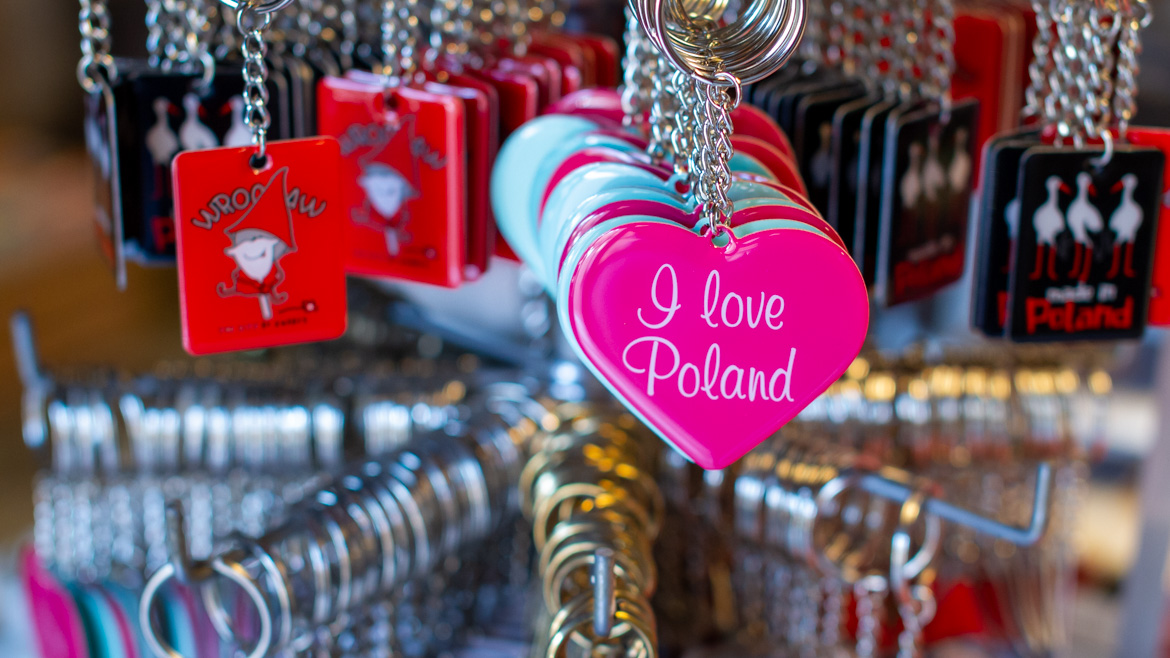 We evoke the most beautiful memories from travels around Poland
Our company was founded in 2004 out of a passion for discovering and exploring the beautiful corners of Poland. We specialize in creating unique souvenirs and travel experiences around Poland that allow you to relive the most beautiful memories from the places you visit.
We promote Poland and its cities, including Wroclaw, Krakow, Gdansk, Warsaw, Poznan, and Lodz.
In our offer, you will find a diverse range of products such as fridge magnets, printed mugs, keychains, souvenir t-shirts, bags, silicone wristbands, lighters, lanyards, and cork coasters. They may feature famous landmarks, characteristic attractions of a given city, beautiful landscapes, as well as traditional folk symbols.
Our products related to motoring are very popular, such as our Fiat 125p themed mugs, t-shirts with a beautiful representation of the Polonez, or fridge magnets featuring the Polish "Ogórek", all of which evoke the most beautiful childhood memories.
We constantly expand our offer, adding new cities and products available for sale. We monitor trends and develop our offer to meet the expectations of our customers. We are pleased that hundreds of customers have already trusted us.
We want to inspire and help you remember the wonderful moments spent in Poland. That is why our souvenirs and gifts are the answer to the needs of everyone looking for exceptional presents for their loved ones and friends.
Check out what else excites us!
We have many passions and we like to share them. We don't limit ourselves to souvenirs, and our love for art, motoring, botany, and sweets has led us to create dedicated brands.
Although thematically different, each of them is connected by a qualitative approach to products and customer service. Recently, we also offer the functionality of a connected basket - thanks to this, you can place an order for different products in one delivery.
ORFIN Sp. z o.o. Sp. k.
ul. Ostrowskiego 13b,
53-238 Wrocław,
Poland
Phone
E-mail
Contact